Professional Bio
"Technology alone is not enough. It's technology married with liberal arts, married with the humanities, that yields the results that make our hearts sing." – Steve Jobs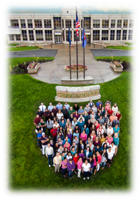 In August of 2007, I was recruited by
Close To My Heart, Inc.
to serve as Vice President of Information Technology. For over two decades, privately held Close To My Heart has been one of the leading
party-plan
direct sales
companies serving the Craft and Hobby Industry with over one hundred employees and tens of thousands of independent distributors in the US, Canada, Australia, and New Zealand.
For the first time in my career I got to make software for the end consumer and not just for business users.
Jeanette Lynton
, our founder and CEO, charged me with leading the effort to create a world-class digital scrapbooking application to match our
classic scrapbooking lines and her foundational how to books
.
In late 2009, after two years of intense R&D, we launched the innovative
Studio J online scrapbooking platform
. Studio J is probably one of the most technically sophisticated applications to run in a web browser. The Studio J front-end was developed in
Adobe Flash
because none of the native web browser technologies could handle its requirements. The Studio J backend is deployed to the Amazon Web Services cloud for scalability. I am the co-inventor of three patents issued for Studio J including US Patent
8,438,475
, US Patent
8,739,028
, and US Patent
9,081,782
.

As exciting as the technology is, what is more exciting is what the customer is able to do with Studio J to
"make [their] heart sing"
. Studio J allows customers to upload their photos and create great looking 12" x 12" expandable photo books processed on 100-year archive silver halide photo paper. Customers can choose from ready-made layouts and just drop in their photos or customize their layouts based on over one hundred exclusive themed designs. Because each page can be dropped into our post-bound or D-ring high-quality coated canvas albums, consumers don't need to finish an entire book in one sitting. A minimum of six pages completes an order. Consumers can use the Studio J online design software for free and have access to all of the content and themes. They only pay for the pages they love and want developed.
Click on the layout
below to see an example of what is possible with Studio J.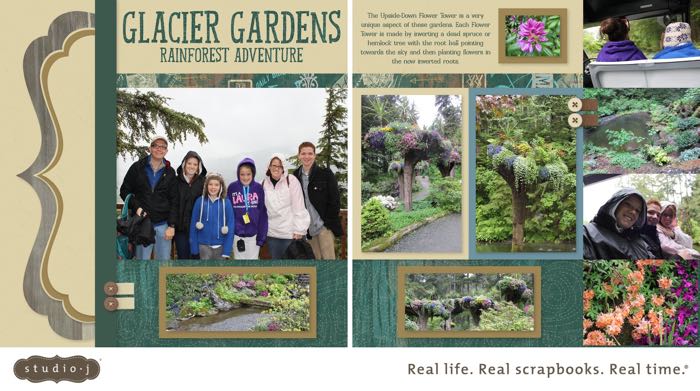 Professional Growth beyond Technology
In January 2011, Jeanette Lynton asked me to take on additional responsibilities and serve as the Chief Operating Officer (COO) of the company. For a guy who has been exclusively a technology executive, it was a leap of faith. My current responsibilities including direct management oversight over business development, information technology, finance and accounting, product development and design, human resources, legal, and operations (including manufacturing, distribution, and sourcing). I led the implementation of our 2013 expansion into Australasia that yielded over 30% growth for the company. I have given motivational, business, and technical training to thousands of independent distributors at conventions and regional events across the globe. My software engineering mind set and problem solving have been well used as my responsibilities have expanded. I'm no Bill Gates but it just goes to show that
computer geeks rule the world
!
😀
It is an honor to work with our dedicated corporate staff and our amazing independent sales force. I have the best job ever!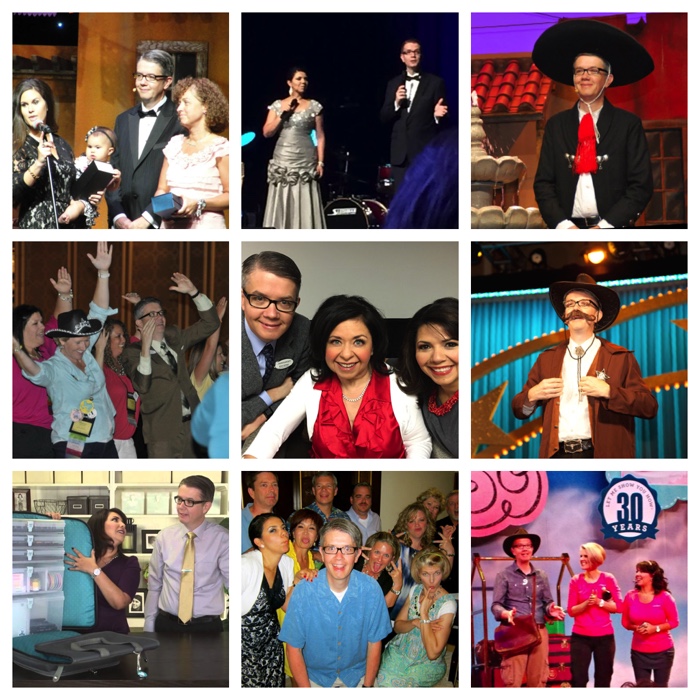 Prior Professional Experience

I have an undergraduate degree in
Computer Science
and an
MBA
from the
Marriott School
of Management at
Brigham Young University
. In 2004, I was named one of the top 40 business leaders under 40 by
Utah Business Magazine
. Much of my career has been spent making software for businesses and business users. After leaving
Novell
, I got my start in Executive-level technology leadership in 2000 as the Chief Information Officer (CIO) for the flash-in-the-pan venture funded company Webmiles and lived through the first dotcom implosion a little wiser. In 2003, I was the founding CEO of PointeCast Corporation and the lead architect of its flagship PointeCast Portal e-learning Management System. We were an earlier adopter of
Software-as-a-service
(SaaS) with an online subscription-based model. We were also an early adopter of
Amazon Web Services
rather than deploying our own server infrastructure. The platform and its rapid content development tool for PowerPoint were used by many notable academic, military and industry clients. The company was acquired in 2007 and is now owned by Hughes Network Systems. The platform is still actively developed and marketed as the
Hughes Learning Portal
.
Updated: July 19, 2015