Personal Bio
"The best adventure you can take is to live the life of your dreams" — a CTMH stamp set sentiment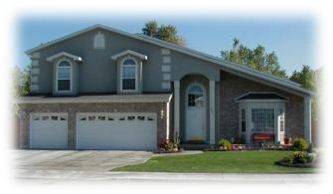 For the past sixteen years, my wife Julie and I have made our home in beautiful Provo, Utah. The Provo area is consistently ranked as one of the
best places to live and work
in the country. We have five children ranging in ages from twenty-one to eleven: Andrew, Spencer, Rachel, Laura, and Kaitlyn.
Our son Andrew recently returned from Birmingham, England where he served as missionaries for the
Church of Jesus Christ of Latter-Day Saints
. He will continue his studies at his parent's alma mater,
Brigham Young University
. Our son Spencer is currently serving a mission for our church in Lima, Peru. We have been happily married for 22 years. We were married in the
Manti LDS Temple
.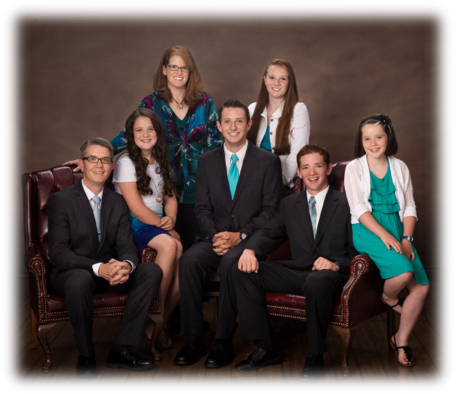 I was born and raised in the rural community of
Delta
located in West Central Utah. I grew up helping my grandfather and father in their farming and ranching business. I also raised sheep, pigs, and cattle of my own for the Annual 4-H-sponsored Livestock Show. It is with funds from selling a cow at the Livestock Show that I purchased my
first computer
at the age of eleven.
This started a life-long passion for computers and technology. At the age of fourteen, I was writing business and accounting software in
dBase
for local businesses and before long was selling PC-compatible computers assembled from parts. I also helped manage the local Radio Shack Franchise as a section in the local lumber and hardware store.
As a young man, I was also heavily involved with the
Boy Scouts of America
and its service arm, the
Order of the Arrow
. I am an Eagle Scout and an Order of the Arrow Vigil Honor. In my teens, I also served in various council-level Order of the Arrow positions including Lodge Chief for the Tu-Cubin-Noonie Lodge of the
Utah National Parks Council
. In high school, I graduated in the top 10 of my class and was a regional finalist as a
Sterling Scholar
in the area of Business. I also represented the State of Utah in a National Computer Competition sponsored by the
Future Business Leaders of America
. I received a scholarship to attend Brigham Young University. I attended BYU for one year prior to serving a two-year mission in Manchester, England for the Church of Jesus Christ of Latter-Day Saints.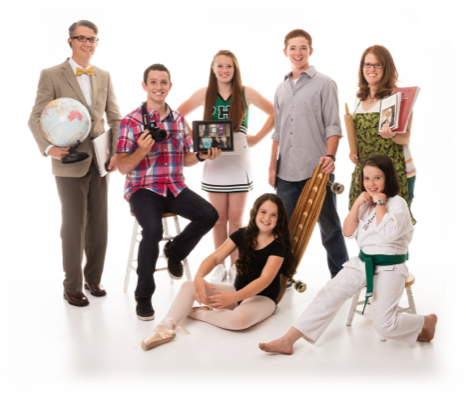 After returning from my mission, I met the incomparable Julie Izatt on a blind date while continuing my schooling at Brigham Young University. Julie was born in Albuquerque, New Mexico. Her father was in the Air Force and they traveled around the world in her growing up years including a stay in Germany. Julie has a degree in Elementary Education and is currently balancing being a mom and working part-time at
Amelia Earhart Elementary
.
In addition to my family and professional commitments, I serve as a volunteer leader in the Church of Jesus Christ of Latter-Day Saints and Boy Scouts of America. I serve as a counselor in the Provo West Stake Presidency. A Stake is similar to a Catholic Diocese. My responsibilities include overseeing programs for children and youth including planning and participating in various summer camps and activities for seven congregations. Julie serves as a volunteer in the Cub Scouting.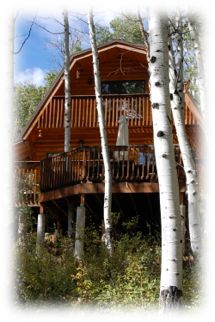 I enjoy collecting rare and finely crafted books, collecting and using
vintage computer equipment
, and doing
genealogy research
. As a family we take serious the teachings of our church on the importance of the family and family time as found in the
Proclamation on the Family
and other teachings. We strive to hold weekly
family home evenings
and other wholesome recreational activities. The
Provo River Parkway Trail
is behind our home and makes for a nice walk or bike ride to Utah Lake.
My employment with
Close To My Heart
has given us the unique opportunity to travel the world hosting our top performing distributors on incentive trips. As a result, we have cruised to
Alaska
,
Hawaii
,
Mexico
, the
Caribbean
, and the
Mediterranean
. We have also been on land trips to
Hawaii
,
New Zealand
, and
Costa Rica
. These trips have been so enjoyable and we have made life-long friends. However, by far my happy place in the world is at our small little cabin up Weber Canyon on Aspen Mountain near the sleepy Summit County town of Oakley, Utah. The banner picture on this page is the view looking south from our cabin during the autumn. We try to spend some time at the cabin year round. It is typically only accessible by snowmobile during the winter months and best of all there is no AT&T cell phone tower in the area
😁
. I find myself checking the
weather station
of one of my neighbors when I can't be up there.
Updated: July 19, 2015